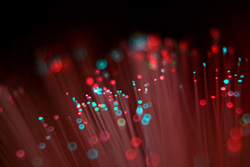 Have you ever been reading a lengthy article or watching a video and had your computer go into sleep mode or activate the screensaver right in the middle of it? Me too, and it can get rather annoying.
Depending on your system's power settings, Windows will often think you aren't using your PC if several minutes go by without you pressing a key or moving the mouse, and it will happily activate your screensaver or go into sleep mode. And when that happens it's usually at the most inconvenient time possible.
A great free download called Caffeine will keep Windows from interrupting your work even when it thinks that the computer is sitting idle. Just activate it when you know you'll be doing something for a while that doesn't require keyboard or mouse activity, then de-activate it when you're done. That way you can leave your power settings as they are.
Here's how to use Caffeine to keep your PC active during long periods with no keyboard or mouse activity: 
1 – Visit this page and scroll all the way to the bottom of the screen.
2 – Click the Caffeine.zip download link in the lower right-hand corner.
3 – Save the zipped file to your Desktop.
4 – Right-click on the Caffeine.zip file and click Extract all.
5 – Click Extract.
6 – Open the newly created Caffeine folder and double click on caffeine.exe. You'll see the icon for the Caffeine utility pop up in the Task Tray in the lower right-hand corner of the screen.
Note: Caffeine is a portable program that doesn't need to be "installed" on your system. You can run the program simply by double-clicking the caffeine.exe file.
The program is activated automatically every time you load it. To deactivate it, simply double-click the icon. Double-clicking the icon always toggles the app between "activated" and "deactivated".
When you're finished using Caffeine you can shut it down completely by right-clicking the icon and clicking Exit.