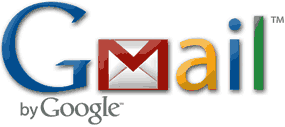 Question from Cindy T.:  I just found out that my ex is somehow causing all of my Gmail messages to be forwarded to his own email account.
I know he had the password to my account for a while because I let him use it when he was looking for a job (the lazy bum never did find one). I guess that's when he set up the forwarding.
Anyway, how can I stop my emails from being forwarded to his account?
Rick's answer:  Cindy, what you'll need to do is log into your Gmail account and disable "Forwarding" in your account settings. Here's how: 
1 – Log in to your Gmail account.
2 – Click the "gear" shaped Settings icon located in the top right corner of the window, then select Settings from the drop-down menu.
3 – Select Forwarding and POP/IMAP from the top menu bar.
4 – Click Disable forwarding.
5 – Scroll to the bottom of the page and click Save changes.
That all there is to it. Your emails should no longer be forwarded to your ex's account.
Bonus tip #1: Since your ex had access to your Gmail account at one time, there's a good chance that he still does. I strongly recommend changing your password to one that's secure, yet easy to remember. This post explains how.
I also strongly recommend that you add yet another layer of protection to your account by enabling Two-Factor Authentication on it.
Bonus tip #2: Want to make sure you never miss one of my tips? Click here to join my Rick's Tech Tips Facebook Group!
---
Do you have a tech question of your own for Rick? Click here and send it in!
If you found this post useful, would you mind helping me out by sharing it? Just click one of the handy social media sharing buttons below.