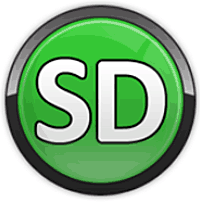 Does it seem like it takes forever for your PC to boot up or Restart? If so, chances are you have several applications that load automatically every time Windows boots up, and the boot process gets bogged down when several apps try to load at once.
You can (and probably should) prevent some of those applications from loading automatically, and the best way to do that is with a free download that I wrote about a while back called Autoruns. That being said, some programs are indeed worthy of automatic startup, but they don't have to all start up at once.
Startup Delayer is a free Windows utility that allows you to delay the automatic startup of any or all of your auto-loading applications. Here's how to download and install Startup Delayer: 
1 – Click here to visit the Startup Delayer download page.
2 – Click the yellow Download Standard button to download and install the software.
Follow these instructions to run and configure Startup Delayer:
1 – Click Start>All Programs>r2 Studios>Startup Delayer.
2 – Choose your desired language (since you're reading this, most likely English) and click Ok.
3 – Click Yes to load and read the help file. Otherwise click No.
4 – Click Yes if you'd like for Startup Delayer to check for new versions. If not, click No.
5 – On the next screen you can just click the Save button.
6 – Drag any programs that you don't want to start automatically at all from the Normal Startup section to the Disabled section at the bottom of the window.
7 – Drag any programs that you want to delay from the Normal Startup section to the Delayed section at the top of the window.
8 – In the Delayed section, place the programs in the order that you want them to load in by dragging them either up or down in the list.
9 – Once all of your auto-loading programs are configured to your liking, click your mouse ONE TIME anywhere within the Normal Startup section.
10 – Click the Apply and Delay button.
11 – Click the X in the upper right-hand corner of the screen to close the Startup Delayer window.
The next time your PC boots up the programs you dragged into the Delayed section will load after Windows has booted up to a usable Desktop. To change any of your selections, simply run Startup Delayer again and make your changes.
Bonus tip #1: This post explains how to take complete control over your Startup process with Autoruns.
Bonus tip #2: Want to make sure you never miss one of my tips? Click here to join my Rick's Tech Tips Facebook Group!
---
If you found this post useful, would you mind helping me out by sharing it? Just click one of the handy social media sharing buttons below.