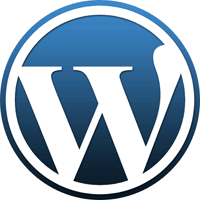 Question from Rita F.:  Hi Rick. I have a question about WordPress is you don't mind.
My daughter helped me set up a blog and I'm just now beginning to get the hang of things. I have a question though.
I see on other blogs where they have long posts split up into multiples pages with a link at the bottom to click to go to the next page. I'd like to do that on some of my own posts because they tend to be pretty long.
How do I split my posts up like that?
Rick's answer:  Hi Rita. It's a great idea to split long posts up like that because it makes it easier for your readers to read and digest the posts while also increasing your blog's total page views (important if you intend to sell advertising on your blog at some point).
Luckily, WordPress makes it very easy to split a post into multiple pages. Here's how:
1 – Select the Text tab to switch from Visual editing mode to Text mode.
2 – Find the point in your post where you want to switch to a new page, then insert the following "tag" onto a blank line:
<!–nextpage–>
Important: Don't skip step one or the tag won't split the page as intended. Instead, the tag itself will simply be displayed as normal text as part of your blog post!
3 – If needed, insert additional <!–nextpage–> tags in the places where you want to begin additional new pages.
4 – Click the Preview Post link to verify that your tag has been inserted into the correct place and that all is working as intended.
5 – Once you're satisfied that everything looks right, select the Visual tab to return to Visual editing mode.
That's all there is to it. You can now either edit your post some more, save it as a draft or click Publish to make the post go live on your blog right now.
Bonus tip: This post explains how to secure your WordPress blog by enabling Two-Factor Authentication on the Login page.
---
Do you have a tech question of your own for Rick? Click here and send it in!
Like this post? If so, I invite you to share it with your friends. Just click one of the handy social media sharing buttons below.