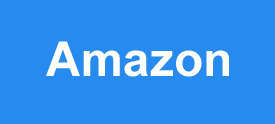 Important: This post is no longer relevant since it discussed a one-day-only discount on an Amazon Prime membership.  Also, the current annual price for an Amazon Prime membership is $119.
Original post continues below…
---
If you've been wanting to take advantage of all the awesome benefits of an Amazon Prime membership, you now have a chance to sign up for only $67. That's a whopping $32 off the regular $99 annual membership fee!
Amazon Prime provides way too many benefits to mention here, but I think the free 2-day shipping and free commercial ebooks are plenty enough to justify the regular price, let alone this discounted one. 
This special deal is for one day only – today! – so you'll have to get on the ball if you want to take advantage of it. The discounted price will expire tonight at 11:59.
By the way, the one-day discounted membership fee is available to new members only. It is not valid for renewals.
Click here to read more about the awesome Amazon Prime program at the Amazon website, including the details on all the included benefits and more about this special deal.
Notes: The links in this post are affiliate links. The prices on Amazon change frequently so the savings mentioned in this post might not be in effect by the time you read this.