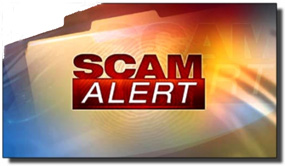 Well, another week, and yet another major successful hack.
This time the victim is Sonic Drive-In Restaurants (or more accurately, their customers).
Sonic has now confirmed a recent Krebs on Security report that their restaurants' credit card processing system has been hacked and potentially millions of customers' credit and debit card information has been stolen.
What's more, it's already been confirmed that the stolen credit/debit card info is actively being sold on the black market as we speak. 
Soapbox alert…
You'd think with all these hacks taking place right and left our financial institutions would make bullet-proof security their highest priory, but apparently that isn't the case.
And as you've probably figured out by now, using your credit or debit card at a local retail store or restaurant is really no safer than using your card online.
In fact, truth be told, shopping online is probably actually safer than shopping locally nowadays because online retailers have a lot more experience with electronic commerce.
After all, they've been dealing with hackers from day one, and they've worked hard in recent years to develop the security required to protect both their own assets and their customers' sensitive info from hacking attempts.
Lets hope their local brick and mortar counterparts step up their anti-fraud game-plans as well.
And now, back to the topic at hand…
If you've ever used a credit or debit card to make a purchase at one of Sonic's nearly 3,600 Drive-In Restaurants, you should immediately take steps to cancel that card and request a replacement card from the financial institution that issued it to you.
It would also be a good idea to closely monitor your credit reports for any unusual activity. Even better, you can ask the credit reporting agencies to place a freeze on your credit files to prevent hackers from opening new accounts in your name.
Bottom line: Sonic's hack is just the latest in a long line of high profile hacks and security breaches, and I'm sure it won't be the last. Watch your financial statements closely. And whenever possible, pay for your small local purchases with cash!
Bonus tip: Click here to read about more recent hacks and current scams you need to be wary of.
---
If you think your friends would like this post, I'd love you to share it! Thanks a bunch!