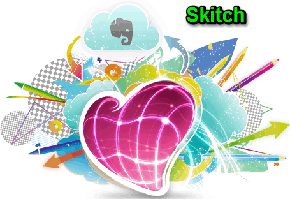 Like many of you, I have used the Windows Snipping Tool to capture screenshots for quite some time, and I must say that it does what it's supposed to do extremely well.
But a few days ago a reader (thanks Shirley!) sent me an email recommending that I download and try out a free screen capture utility called Skitch.
After using Skitch for a couple of days I removed the icon for the Windows Snipping Tool from my Desktop and permanently replaced it with the one for Skitch. Read on and I'll tell you why…
While the Snipping Tool does an excellent job at capturing whatever is displayed on the screen as an image file, that's pretty much all it does. Skitch on the other hand captures screenshots and lets you edit them right inside the tool itself. This prevents you from having to save the image file and then load it into an image editing program in order to make changes to it.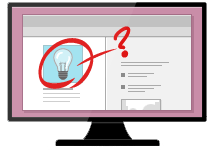 With Skitch, you can select the boundaries of the portion of the screen to capture, record the snippet, then immediately edit it by cropping, resizing and marking it up with a nice suite of drawing tools.
You can draw arrows, lines, circles, rectangles and elipses with ease in order to highlight text or images included in the screenshot. You can also add your own text in order to annotate parts of the image.
Skitch is available as a free download at http://evernote.com/skitch/ so why not give it a try? If you do I feel confident that you'll never use the Windows Snipping Tool again!
And by the way, you can also download and install it on your Mac, iPhone, iPad or Android device as well. Just search for Skitch in either iTunes or the Google Play Store. It's free!