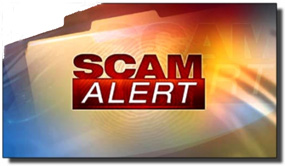 If you're a long-time Facebook user you're surely aware by now that plenty of scams make the rounds on there. The latest scam involves a fake video with a title that begins with the words [Shocking Video].
In most cases there really is no video to see at all, just a photo of some unbelievable scene with a YouTube-style Play button Photoshopped onto it.
If you click through to watch the video, you'll be redirected to a fake site that looks like Facebook and asked to take a survey. That survey earns cash… for the scammer, not you! 
In addition to the survey scam itself, there have also been reports of users having malware downloaded to their PCs and malicious apps added to their Facebook accounts after the survey has been completed.
Here is a screenshot of one the current scam posts making the rounds on Facebook: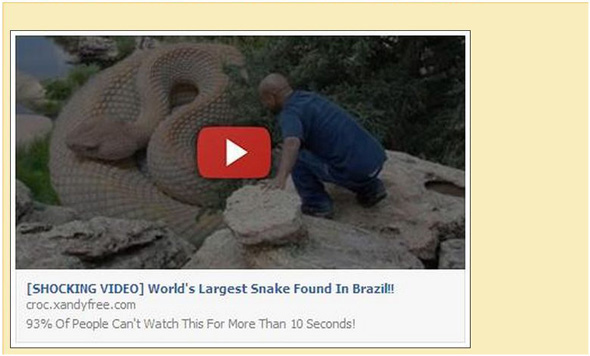 Whenever one of these [Shocking Video] scams pops up in your news feed, I recommend immediately removing it from your news feed to prevent your friends from falling victim to the scam. Whatever you do, DO NOT click on the "video" to play it or on the title to view the post.
But if you do happen to slip up and view the post (hey, it happens), follow these steps right away:
1 – Remove the [Shocking Video] post from your news feed to prevent your friends from seeing it and falling for the scam.
2 – Check your Facebook account for any apps that you don't recall adding in the past. If you find any, remove them.
3 – Change your Facebook password to a password that's secure, but easy to remember. This post explains how.
4 – Send the person who "Shared" the scam a link to this post and recommend that they follow these instructions ASAP.
5 – Run a full malware scan on your computer's hard drive. This post explains how.
Bottom line:  It pays to be ever vigilant in protecting your Facebook account (and personal information) from hackers and scammers. We need to always be on the lookout for anything that appears to be too good to be true or completely out of the realm of possibility.