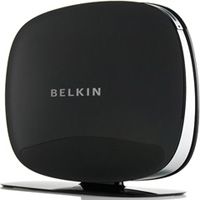 Question from Darcy L.:  Hi Rick. I have a dilemma that I hope you can help me solve. My mom's wireless router died the other day so I went to Office Depot and bought her a new one.
When I got back to mom's house and tried to install the new router the instructions said I need to plug it into a computer and use the computer to set it up.
The problem is she doesn't have a computer. She had a desktop PC for years, but when it died she decided to just use her email and Facebook on her phone and not replace the computer. So here we are with a new router and no computer to set it up with. Is there any way to set up the router using her iPhone 4s?
Rick's answer:  Darcy, it is indeed possible to set up a wireless router with a smart phone, but such a task really requires expertise (and patience) that most users simply do not possess.
My recommendation is for you to take YOUR computer to your mom's house and use it to set up the router, then just take it back home with you when you're done. If you don't own a computer either, perhaps you can borrow a laptop from a friend for a couple of hours. That's really your only viable option in my opinion. Good luck!
Update from Darcy:  Rick, thanks so much for pointing out the obvious! I took my laptop over to my mom's house and had the Wi-Fi password and everything set up in no time at all. I don't know why I didn't think of that all on my own. Thanks again for your help!
---
Do you have a tech question of your own for Rick? Click here and send it in!
Need expert computer help? Click here to read about the services that I provide.