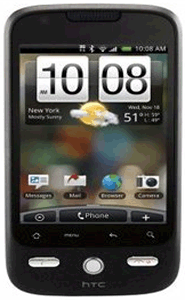 You probably know how important it is to wipe all of your personal information from your computer's hard drive before selling it or giving it away.
But did you know it's just as important to wipe away every trace of your digital life from your smart phone before selling it as well?
Lets face it, there's really no way to know whether the person who answered your Craigslist ad is honest or not.
And what if the buyer is simply curious by nature and decides to take a gander at the photos you've taken and the text messages you've sent and received over the years?
Believe me when I tell you that whatever information is on your phone when you hand it over to a new owner will almost certainly be viewed and read. 
That's why it's extremely important to digitally wipe your phone clean of any and all personal files and information before handing it over to the buyer after you sell it. Here's what you need to do:
1 – Back up your contacts and photos. You'll find any number of backup apps to choose from in your phone's app store.
2 – If your phone has a SIM card, remove it and keep it. The new owner can (and should) procure one of his/her own.
3 – Either remove and keep the SD card or wipe it clean by formatting it. You'll find the format utility in the Storage section of your phone's settings screen.
Note: Depending on which phone you have, it the Settings screen might have an option to "Erase" the SD card instead of "Formatting" it.
Note: If you plan to keep the SD card you need to let a potential buyer know that before you start haggling over price. That will prevent him/her from being upset later because they bought the phone expecting it to have an SD card only to find that it doesn't.
4 – Reset your phone back to its factory settings. Refer to this post for instructions.
Now that you have removed all of your personal information and photos, you can hand off your phone to its new owner with no worries.
Bonus tip #1: Are you planning to buy a used smartphone to replace the one you're selling? If so, this post explains how to check to see if a used phone has been reported lost or stolen.
Bonus tip #2: Want to make sure you never miss one of my tips? Click here to join my Rick's Tech Tips Facebook Group!
---
Want to ask Rick a tech question? Click here and send it in!
If you found this post useful, would you mind helping me out by sharing it? Just click one of the handy social media sharing buttons below.