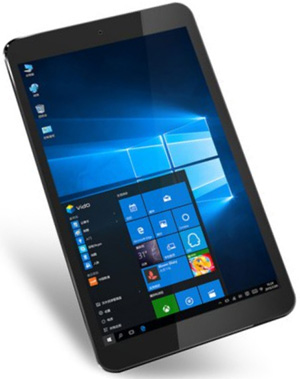 I've been answering questions on Quora for a while now, and as you might expect some questions tend to get asked over and over on there.
For example, I just finished answering the following question for the third time over there:
"How can I select text to copy using a Windows tablet?"
That's a great question so I thought it might be a good idea to also answer it on here.
There are actually two different ways to select text on a Windows tablet, depending on how you prefer to use it: 
If you prefer using just your tablet by itself…
1 – Double-tap the text you wish to copy to highlight a portion of it.
2 – Drag the resizing handles until the entire portion of the text you wish to copy has been highlighted.
3 – Tap and hold your finger inside the highlighted text until a menu pops up, then select Copy. The selected text is now on your tablet's clipboard and you can paste it wherever you want it.
That's how you select text on a Windows tablet using only the tablet itself (and your finger).
And now, the easy way…
1 – Get yourself a Bluetooth mouse.
2 – Pair the mouse with the tablet.
3 – Use the mouse to select text exactly the same way you do it when using a laptop or desktop PC, then you can use your mouse to paste it wherever you want it.​_
As you can see, using a mouse makes copying text a lot easier when using a Windows tablet. In fact, a mouse makes doing most anything a lot easier on a Windows tablet!
Bonus tip #1: If you're new to Windows 10 I recommend that you check out Windows 10 For Dummies, an excellent resource for learning the ins-and-outs of Microsoft's latest operating system.
Bonus tip #2: Want to make sure you never miss one of my tips? Click here to join my Rick's Tech Tips Facebook Group!
Note: The links in this post are affiliate links.
---
Would you like to ask Rick a tech question? Click here and send it in!
If you found this post useful, would you mind helping me out by sharing it? Just click one of the handy social media sharing buttons below.