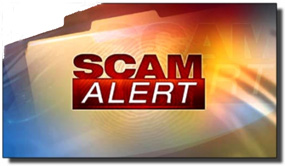 A recent discovery by the security firm Sophos is a great reminder that it's wise to keep a close eye on the games and apps you install on your mobile devices.
Sophos' researchers have discovered that an Android game called "Scary Granny ZOMBYE Mod: The Horror Game 2019" displays a fake Google logon screen that steals your Google login information.
Once the game steals your login info it logs in to your Google account and rummages through your Gmail and other Google services to mine any personal and financial information it can find on your device.
And it usually finds plenty.
What's more, while you're playing the game you'll also see "ads" that can take you to malicious websites if you tap on the links.
The thing is, most users never realize that the game is malicious.
It really is a full-fledged game that keeps users enthralled for hours as the zombie code behind it busily steals your info and transmits it over the Internet to the hackers.
The Google Play Store does a pretty good job at keeping malicious apps and games out of their repository, but this instance proves that some do slip through the cracks on occasion.
Bottom line: If you've played "Scary Granny ZOMBYE Mod: The Horror Game 2019" at any time in the past you'll need to change your Google password ASAP!
I also recommend that you enable Two-Factor Authentication on your Google account. That will prevent hackers from logging into your account even if they successfully steal your password.
Note: Google has removed the "Scary Granny" game from the Play Store, but if it's still on your device you need to uninstall it right away.
Bonus tip #1: Click here to read about several other scams and hoaxes that are making the rounds right now.
Bonus tip #2: Want to make sure you never miss one of my tips? Click here to join my Rick's Tech Tips Facebook Group.
Not into Facebook? Then click here to join my LinkedIn Tech Tips Group instead!
---
Want to ask Rick a tech question? Click here and send it in!
If you found this post useful, would you mind helping me out by sharing it? Just click one of the handy social media sharing buttons below.