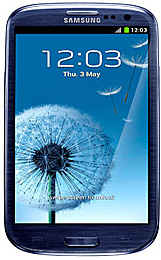 Korean electronics giant Samsung has quietly become the 800 pound gorilla in the smart phone marketplace.
According to market researcher IDC, in the first quarter of 2013 Samsung shipped 71 million smart phones compared to Apple's 37 million. In fact, during that three month period Samsung's market share was greater than the next four companies combined.
Of the top five smart phone vendors, Apple is the only company in the bunch that actually lost market share in the first quarter. And another recent study shows that more customers switch from iPhone to Android when purchasing their next phone than the other way around. 
I have never owned an iPhone so I don't know why Apple is losing market share to their top rivals. From all accounts they make excellent phones. But the folks at Apple headquarters would be wise to figure it out, and quick.
Since the 1970's Samsung has transformed itself from a company known for selling mostly second-tier products (the ones you bought when you couldn't afford the "good" ones) into a market leader. Now they are either leading or sitting near the top of virtually every segment of the electronics industry. Even if the name on the box doesn't say Samsung, chances are there are Samsung components inside the case.
I love a good rags-to-riches story, and Samsung's story is one of my favorites.
Disclaimer: While I do not own Samsung stock or have any other type of stake in the company, I do own several of their products. And I like them.