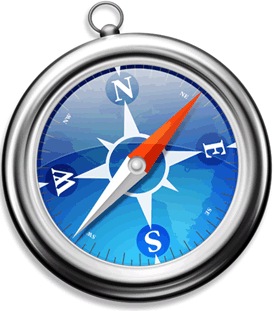 If you have friends or family members who love all things Apple, they have probably mentioned more than once how "superior" Safari is to the popular web browsers that Windows users run on their PCs.
What they probably have not told you however is that you can run Safari just fine on your Windows PC! It's available as a free download from a number of popular download sites with Apple's blessing.
I've been testing Safari for a while now and I can report that I'm happy with it. I haven't noticed the massive speed advantage that many Apple enthusiasts claim (which could be because it's running under Windows instead of in its natural environment of a Mac or iPad), but it's a speedy browser for sure.
If you'd like to give the latest version of Safari a test drive on your own PC, you can download it for free right here.