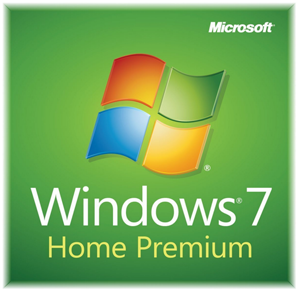 Did you update your PC from Windows 7 to Windows 10 only to decide later that you'd like to go back to Window 7?
As you probably know, you can easily roll your Windows 10 installation back to Windows 7 if you want to, but there's a catch…
You'll only have 30 days to roll your system back to Windows 7 if you decide that you don't want Windows 10.
If you wait longer than a month your computer's original Windows 7 license will be permanently assigned to your new Windows 10 installation.
That being said, if you have already missed the 30 day roll-back window you can still install Windows 7 onto your machine, but it'll cost you a few bucks. 
All you have to do is visit Amazon and buy a Windows 7 installation DVD. (#ad)
These DVD contains full licensed versions of Windows 7 Home Premium that you can install on your PC with no issues whatsoever.
These particular Windows 7 installation DVDs were actually intended for use when refurbishing a used computer, but they'll work just fine on any computer that originally came with Windows 7 pre-installed (and many PCs that didn't).
As usual, there are a couple of caveats that you need to be aware of:
1 – Since these are NOT Windows 7 upgrade DVDs, they MUST be installed with a clean installation. That means you'll need to back up all of the files you don't want to lose to an external hard drive before installing Windows 7 from one of these DVDs.
2 – Since these Windows licenses were intended for use by a PC refurbisher, you won't be able to get technical support from Microsoft.
The two caveats above notwithstanding, these are indeed  full legal versions of Windows 7. They will work just fine on your own computer as long as it originally came with Windows 7 pre-installed.
Bottom line: If you installed the Windows 10 update on your Windows 7 PC, you aren't stuck with Windows 10 even if it's been longer than 30 days since you installed it. You can always buy a Windows 7 DVD and install it in place of Windows 10.