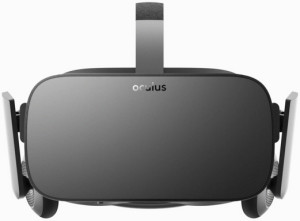 If you're a gamer you're probably eagerly awaiting the expected June release of the awesome Oculus Rift Virtual Reality Headset.
The question is, will your computer be able to handle it?
Your PC will need some pretty beefy hardware in order for it to work well with the Oculus Rift headset.
Here are the minimum system requirements: 
Video card: NVIDIA GTX 970 / AMD R9 290 (equivalent or better)
CPU: Intel i5-4590 (equivalent or better)
RAM: 8GB+ (more would be better)
Video Output: HDMI 1.3
I/O Ports: Three USB 3.0 ports plus one USB 2.0 port
OS: Windows 7 SP1 64 bit (or newer)
Depending on what's already inside your gaming PC, it's likely to need at least an upgrade or two before you'll be able to use the Oculus Rift headset.
If you're unsure about whether your PC meets the minimum requirements, I suggest that you download and run the Rift Compatibility Tool. It will tell you immediately whether your PC is capable of working with the Oculus Rift Headset, and if it isn't it'll tell you which components will need to be upgraded.
You can download the Rift Compatibility Tool right here.
If your PC doesn't meet the minimum requirements, you'll have to either upgrade the components identified in the scan results or replace your PC with a new one that meets the requirements out of the box.
If you like this post you can get my latest tips in my weekly RicksDailyTips Email Newsletter. Sign up for free at the bottom of this page!