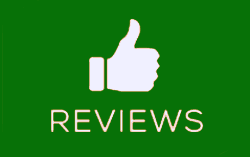 Do you have a tech product, service or website that you'd like to have me review on RicksDailyTips.com?
I love testing and sharing my honest opinion about the latest and greatest things from the world of tech, and I'd be delighted to check out anything that you're eager to share with the world.
RicksDailyTips.com currently receives approximately 200,000 unique visitors every month, so your review will get plenty of exposure.
You can check out my past reviews right here. (Note: The link will open in a new window).
My review guidelines are few, but they are non-negotiable:
1 – Every review I publish will accurately and completely reflect my honest opinion about the product, service or website after I have completed a thorough testing process. The testing process I choose will vary according to the type of item or service being reviewed.
2 – Any software program that's submitted for review must include a valid activation key as I cannot effectively test and review a trial copy.
3 – I will gladly include a link or two to a sales page and/or product info page on your own website, Amazon, or any other venue, but all outgoing links will have the "nofollow" attribute attached – no exceptions. That means if you're interested in acquiring reviews solely to boost your website's search engine rankings, you'll be wasting your time here.
4 – If you'd like to have your physical product returned to you after the testing and review processes have been completed, you'll need to mention that in your initial inquiry so we can work out the details.
5 – All reviews are posted on RicksDailyTips.com and Amazon (if the item is available for purchase on Amazon). I then link to the review from Facebook, Twitter, Pinterest, StumbleUpon and Delicious.
6 – Unless the nature of the item necessitates a longer testing period, all reviews are posted within 48 hours of receipt of the item whenever possible. You'll receive an email confirming delivery as soon as possible after the item is received. While not required, I would appreciate it if you would email me the tracking information so I can know when to expect the item to be delivered.
Those guidelines sound pretty reasonable, don't you think? If you agree and you'd like to have me review your item, send me a message with your review request and all pertinent details about the item. If possible, include a link to either an item info page or a sales page.