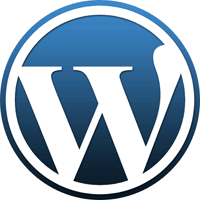 WordPress is the most widely used self-hosted blogging platform out there which makes WordPress-based blogs especially appealing targets for hackers.
The core WordPress files are updated quite often in order to plug security holes, but it's easy to miss an upgrade when it becomes available, or simply forget to install it. Missing an update makes your blog an open target because hackers tend to go after blogs that are still running older, insecure versions of WordPress.
And it's extremely easy for the bad guys to find blogs running older versions of WordPress. Since the WordPress version is listed right in the blog's source code, all they have to do is search Google for an older version number and Google will comply by listing all the blogs that are running that WordPress version. But there's an easy way to prevent hackers from finding your blog by using this method. Simply install a great little plugin called Remove My Version!
Remove My Version does exactly what it's name implies: It removes all references to the current WordPress version from all of your blog's pages. After you have installed and activated the plugin your blog will never again show up in the hackers' nefarious Google searches.
Here's how to install the Remove My Version plugin on your WordPress blog:
1 – Click here to download the zipped plugin folder to your Desktop.
2 – Right-click on the zipped folder and click Extract all.
3 – Click Extract.
4 – FTP the remove-my-version.php file to the wp-content/plugins/ directory on your server.
5 – Log in to your WordPress control panel and activate the plugin.
Installing Remove My Version won't guarantee that your blog will never get hacked, but it serves as an excellent first line of defense. Hands down, the most effective way to prevent your blog from getting hacked is to keep your WordPress installation up-to-date at all times by installing updates immediately upon their release. But sometimes you just can't do that, for whatever reason. That's when Remove My Version can come to your rescue!