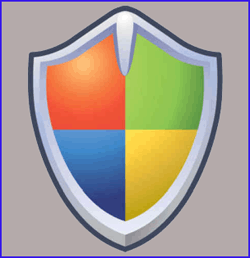 Question from Tina F.: Every time Windows Update tells me I have updates available it lists an optional update for Bing Desktop. I don't use Bing Desktop and I probably never will. Is there any way to delete it so it'll stop showing up on the Windows Update list?
Rick's answer: Tina, there are a couple of unwanted optional updates that are always available for my computer too, and I agree that it's rather annoying. While you can't actually delete them, you an easily hide them to keep them from showing up along with other available updates. Here's how:
1 – Run the Windows Update utility and click on the link to display the optional updates that are available.
2 – Right-click on an optional update that you know you'll never want to install, then click Hide update.
4 – Repeat step 2 for every optional update you wish to hide.
5 – Click Ok.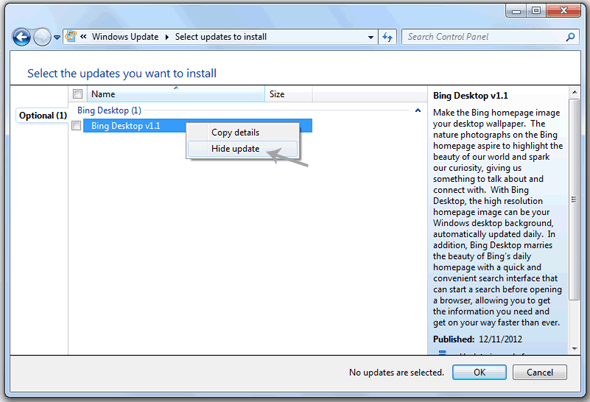 The update(s) you chose to hide will no longer show up in the list of optional updates. Note: You cannot hide "Important" updates, just optional ones.
If you ever wish to unhide one or more of the optional updates you have hidden, you can. Here's how:
1 –  Run the Windows Update utility and click on the Restore hidden updates link located in the left-hand column.
2 – Check the box(es) beside the update(s) you wish to unhide, then click Restore.
---
Do you have a tech question of your own for Rick? Click here and send it in!