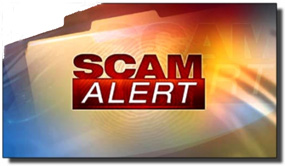 This is a heads-up to all my fellow bloggers…
If your blog is using the popular WordPress plugin Fast Secure Contact Form you need to remove it ASAP and use a different plugin to create your contact forms.
It really pains me to have to recommend this course of action because this has long been one of my favorite plugins. 
I absolutely loved it because it was so easy to configure and use, but unfortunately the plugin's original owner recently sold it to someone who turned out to be a scammer.
The new owner quickly added malicious code to the plugin, prompting the folks at Auttomatic to remove the plugin from the official WordPress Plugin Respository – and they have no plans to add it back, for good reason.
I won't go into the details of the malicious code that's been added to the plugin here. Just know that it's in there and you need to remove the plugin from your WordPress installation right away in order to prevent the scammer from exploiting your blog for illicit monetary gain (or possibly worse).
It's really sad to see such a wonderful product be turned into a SPAM generator, but unfortunately this is the world we're living in today.
The good new is there are plenty of fantastic contact form plugins available in the official WordPress Plugin Repository.
If you're looking for a recommendation, I suggest that you check out Contact Form 7. This is an excellent plugin in my opinion, and it's free.
Bonus tip #1: Click here to check out several other handy blogging tips.
Bonus tip #2: Click here to read about some of the other scams that are making the rounds on the Internet and social media.
---
If you think your friends would like this post, I'd love you to share it! Thanks a bunch!