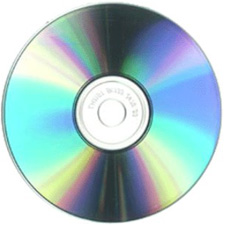 Question from Angelia V.:  The button for opening the DVD drive in my Gateway FX4710 desktop PC is broken. Actually, it is completely missing. I have no idea how it got broken but I suspect a certain little 6 year old lol.
The DVD drive still works just fine but I have a CD in it that I desperately want to get out so I can use it in my car's DVD player.
Can you tell me how to remove the CD? My computer is a Gateway Desktop with Windows 7.
Rick's answer:  Angelia, you mentioned that the drive's eject button is physically broken but the drive itself still works, therefore I believe that you should be able to eject the disc from within Windows. Here's how:
1 – Press the Windows+E key combination to open the "Computer" dialog box.
2 – Right-click on the DVD drive and click Eject. The tray should slide right open. If not, let me know and we'll try "Plan B".
Update from Angelia: It worked like a charm Rick! Thanks a lot!!
---
Do you have a tech question of your own for Rick? Click here and send it in!