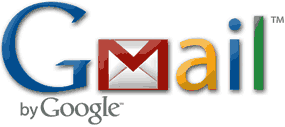 Have you ever noticed that Gmail automatically adds people to your "Other Contacts" list when you send them a message? I guess it assumes that if you contact them once, you're going to want to do it again at some point in the future.
But over time that list of "Other Contacts" can grow quite large and unwieldy. It's very easy to wipe the "Other Contacts" list clean and start fresh. Here's how: 
1 – Log in to your Gmail account.
2 – In the upper right-hand corner of the window you'll see the word an icon that looks like 9 dots arranged in a square pattern. That's the "Google Apps" icon. Click on that icon.
3 – Click Contacts.
4 – Click Other Contacts.
5 – Make a quick scan of the contacts listed. If you see any that you would like to move to your regular Contacts list, check the boxes beside them and then click the Add to My Contacts button.
6 – Once you have saved all the contacts you don't want to lose, click the button that's located just to the left of the "Add to My Contacts" button.
7 – Click All.
8 – Click the More button, then click Delete contacts.
Congrats! Your "Other Contacts" list should now be clean as a whistle, waiting patiently to collect a ton of new contacts that Gmail thinks you might need again in the future.