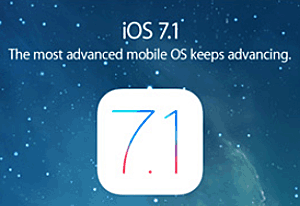 Question from Belinda D.:  I'm thinking about buying a refurbished iPhone 4 directly from Apple. If I do, will it have iOS 7 on it or will I have to upgrade it to iOS 7 after I buy it?
If I have to upgrade it myself I might just go with a new iPhone 5c. I'm really not very tech savvy lol. Thanks in advance for the info. I LOVE your site by the way!!
Rick's answer:  Thanks for the kind words about the blog Belinda. I appreciate it very much!
To answer your question, Apple ships all refurbished products with the original software installed. I found this line in the Refurb FAQs:
"…includes the operating software originally shipped with the unit and the custom software offered with that system."
That means you'll be responsible for upgrading your refurbished iPhone 4 to iOS 7.1 on your own. That really shouldn't be a problem however because the upgrade process is both free and very easy to complete.
I hope this helps. Good luck!
---
Do you have a tech question of your own for Rick? Click here and send it in!