A while back I wrote this post about how replacing the now-abandoned older versions of Windows (such as XP and Vista) with Linux can give an older Windows PC a new lease on life.
I've received a lot of great feedback from that post from readers who have given Linux a try. Most of them seem to be happy with it, but many others not so much.
Several folks from the "not so much" group have asked me if there's a non-Linux alternative to Windows that will actually run Windows programs instead of generic Linux-based alternatives.
Well, as it turns out the answer is yes. 
ReactOS is a true replacement for the Windows operating system since it runs many native Windows programs and uses Windows hardware drivers.
What's more, the user interface is so close to the one in Windows XP that you'll likely not even notice the few very slight differences.
Unlike Ubuntu, Mint and the many other Linux distros, ReactOS is not based upon the Linux kernal at all.
It's actually a completely different open source operating system that's built from the ground up to be a true Windows clone.
Here's a screenshot of the ReactOS desktop with the popular Firefox browser displayed on the screen (click the photo to enlarge it):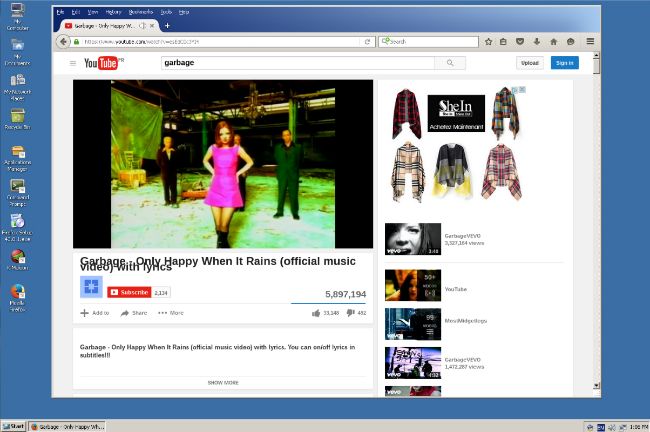 Looks a lot like Windows XP, right?
Now, there are a couple of things you need to know before you make the decision to wipe out your Windows installation and install ReactOS in its place:
ReactOS is currently only available as a 32 bit operating system. That means you will only be able to run 32 bit programs and drivers on your machine even if it has a 64 bit processor.
ReactOS is still in the Alpha stage of development. That means you can definitely expect to encounter "bugs" as you use your computer with ReactOS.
Now that we have the negatives out of the way, here are the positives:
ReactOS is a very lightweight operating system. In fact, the base operating system only uses 500MB of hard drive space and 96MB of RAM. That makes it a great option for replacing now-abandoned versions of Windows on older 32 bit hardware.
Like Linux, ReactOS is open source and completely free to download, install and use.
Also like Linux, you can run ReactOS from a LiveCD and try it out before taking the plunge and wiping out your Windows installation.
As mentioned earlier, ReactOS actually runs 32 bit Windows programs and drivers, something that no version of Linux can do right out of the box.
I recommend that you weigh the negatives against the positives while deciding whether to install ReactOS on your older Windows PC.
If all you plan to do with the machine is use the Internet and run a few favorite 32 bit programs, this could be an excellent alternative to installing Linux.
However, if you plan to use the machine for work or if you need to run the latest software, you should definitely pass on installing ReactOS.
Want to give ReactOS a try? If so, I recommend that you visit their website and download the LiveCD.
Bottom line: If you're looking for a viable replacement for Windows to run on an older PC, ReactOS is certainly worthy of your consideration. Just be sure to consider the negatives as well as the positives.
Bonus tip: Want to make sure you never miss one of my tips? Click here to join my Rick's Tech Tips Facebook Group!
---
Want to ask Rick a tech question? Click here and send it in!
If you found this post useful, would you mind helping me out by sharing it? Just click one of the handy social media sharing buttons below.