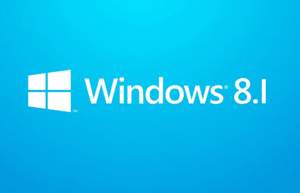 As you probably know by now, Microsoft made a ton of changes when they designed the Windows 8 user interface, and many of them were quite unpopular to say the least.
Some of the most reviled changes were addressed with the release of Windows 8.1, but there's one that really irritates me that wasn't addressed at all: the procedure for printing from a modern app.
Before Windows 8 came along, printing was almost as easy as breathing. All you had to do was either click the Print icon on a toolbar or the Print option on the "File" menu. But since most modern apps no longer have these features we must do it in a completely different way.
Follow the steps below to print from a modern app in Windows 8.1: 
Note: The Ctrl+P key combination will open the "Print" dialog in some modern apps, but not all of them. The steps listed below should work in all modern apps.
1 – Make sure the app you wish to print from is open, then press the Windows+C key combination to open the Charms Bar.
2 – Click Devices.
3 – Click Print.
4 – Select the printer you wish to use for this print job from the list of available printers.
5 – Change any settings that you wish to change (you might have to click on More settings in order to find the setting(s) you wish to change).
6 – Click the Print button.
As you can see, printing from a modern app isn't quite as simple as it should be in my opinion. But as they say, it is what it is.