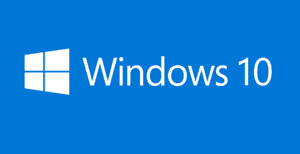 Question from Darren S.:  I love your blog Rick, especially the questions and answers section.
I hope you can help me solve a problem I'm having since I replaced my old computer with a new one running Windows 10.
I use two printers with my computer. The first one is an Epson inkjet that I use every now and then to print photos. The other is a Brother laser printer that I use to print most everything else.
With Windows 7 I could leave the laser printer as the default printer, then switch to the inkjet manually on the rare occasions when I need it. But I recently upgraded to Windows 10 and now every time I print to either printer, that printer gets set as the default printer.
I really want the laser printer to remain as the default and switch to the inkjet manually when I need it. Is there any way to stop Windows 10 from changing the default printer without my permission?
Rick's answer:  Darren, this is one of those changes that some people love and others absolutely despise.
Like you, I prefer to set my own default printer and not have Windows decide which one I should use the next time I need to print something.
Luckily, there's a very simple settings change that will take care of this for you. Just follow the steps below:
1 – Click the Start button.
2 – Click the Settings icon (it looks like a "gear" or "cog").
3 – Click Devices.
4 – Select Printers & scanners from the menu over in the left-hand column.
5 – Toggle the Let Windows manage my default printer setting to Off.
That's all there is to it. From now on Windows 10 will keep its "hands" off your Default Printer setting.
I hope this helps Darren. Good luck!
Bonus tip #1: If you're looking for a good resource for learning the ins-and-outs of Windows 10, I recommend the awesome Windows 10 for Dummies. Don't let the name fool you – there's a ton of useful info in there!
Bonus tip #2: Want to make sure you never miss one of my tips? It's easy! Just…
Click here to sign up for my free Rick's Daily Tips Email Newsletter!
---
Would you like to ask Rick a tech question? If so, click here and send it in!
If you found this post useful, would you mind helping me out by sharing it? Just click one of the handy social media sharing buttons below. Thanks a bunch!