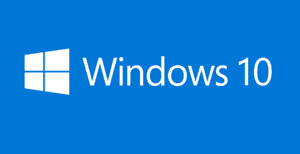 In an earlier post I explained how Microsoft was making plans to automatically install the Windows 10 upgrade on as many PCs running Windows 7 and 8.1 as they possibly can.
Well, that time has arrived.
Starting immediately, the Windows 10 update files WILL be downloaded automatically along with the next batch of Windows Updates, and computers running Windows 7 or 8.1 that have automatic updates enabled WILL be updated to Windows 10 automatically. 
The folks at Microsoft are bound and determined to have every PC that is capable of running Windows 10 running it just as soon as possible, hence the automatic upgrade.
For most users this will only be an annoyance as they'll wake up one morning and discover that their PCs are now running Windows 10. But some users will find that something went wrong during the update process, leaving them with a broken Windows installation. That's bad.
Luckily, there is an easy way to prevent Windows Update from downloading the Windows 10 update files and installing them on your PC. Read this post for instructions.
If you like this post you can get my latest tips in my weekly RicksDailyTips Email Newsletter. Sign up for free at the bottom of this page!