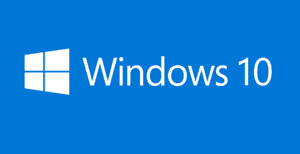 Millions of users have updated their PCs from Windows 7 or Windows 8.1 to Windows 10, but plenty of others haven't installed the update and they have no intention of doing so in the future.
If you are one of those folks who really don't want to upgrade to Windows 10, Microsoft is planning to make it harder to avoid it in the coming year. 
What they are going to do is reclassify the Windows 10 update from an "optional update" to a "recommended update". That means if your PC is set to install Windows Updates automatically it WILL be updated to Windows 10 the next time updates are installed – whether you want to upgrade or not!
With that in mind, our friends over at the Ultimate Outsider Blog have created GWX Control Panel, a nifty free utility that will:
1 – Remove the "Get Windows 10" icon from your PC's notification area
2 – Prevent Windows Update from upgrading your PC to Windows 10
3 – Prevent Windows Update from downloading the Windows 10 update files to your computer.
4 – Remove the Windows 10 update files if they are already on your machine
Pretty neat, huh? Well, I think so.
If you'd like to prevent your computer from automatically being updated to Windows 10, this page on the Ultimate Outsider website gives more details about downloading, installing and using the GWX Control Panel. It's awesome, it works, and it's free!
Important: Read EVERYTHING on the download page so you'll know how to set GWX Control Panel to block the Windows 10 update.
If you like this post you can get my latest tips in my weekly RicksDailyTips Email Newsletter. Sign up for free at the bottom of this page!