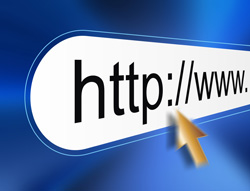 Question from Rhonda T.:  Rick, I have a question about something that's been bothering me.
My cousin was joking around the other day and he said I should be careful because he knows my IP address and he could get me into trouble if I don't behave.
I know he was just joking, but it got me to wondering if someone could cause problems for you if they know your IP address?
Rick's answer:  You really don't have to worry about someone using your IP address to cause problems for you Rhonda. IP addresses are very easy to track down for those who wish to do so.
For example, even though they might not realize it, everyone you have ever sent an email to could find out your IP address within seconds if they wanted to because your IP address is contained within the source code of each and every email that is sent out.
The only people who really need to worry about their IP addresses being discovered by others are criminals since the authorities can usually track a miscreant down by tracing his/her IP back to their physical address.
Bottom line: Except for a few special situations like the ones mentioned in this post, you really have nothing to worry about Rhonda.
In short, IP addresses are relatively easy to determine, and most anyone you interact with on Facebook can easily dig yours up if they want it.
Feel free to use your computer as you see fit, and have fun. Just be sure to remain on the straight and narrow to prevent your IP address from getting you into hot water (and I'm sure you will!).
Bonus tip: Click here to learn about a super-fast way to delete your Internet browsing history.
---
Do you have a tech question of your own for Rick? Click here and send it in!
Like this post? If so, I invite you to share it with your friends. Just click one of the handy social media sharing buttons below.