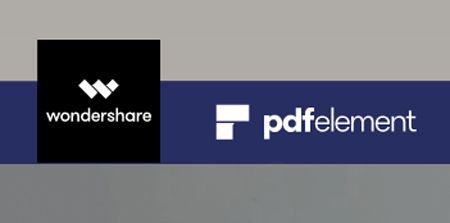 The use of PDF is as ubiquitous as that of Android or Google Chrome nowadays.
As one of the most widely used file formats, every company needs a robust PDF editor to handle their document workflows.
However, if your office runs in a Mac environment, the number of tools available to manage PDFs is limited.
That's why it's important to fully know the capabilities of any potential document you plan to deploy across your organization, no matter how large or small.
To that end, I've reviewed one of the fastest-growing PDF editors on the market today: PDFelement Pro 7 for Mac.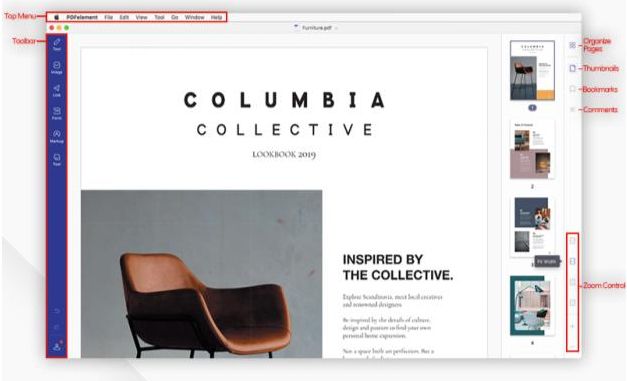 First of all, let's look at the basic requirements and installation process. It's simple enough and it will give you an idea of how easy it is to use the actual software.
Oftentimes, the act of installing a utility indicates how the user experience will be. So, let's begin with that.
System Specs and Installation
PDFelement for Mac is installed like any other third-party Mac application. The installer file is downloaded as a DMG disk image, and running this file with a click will download, unpack and install the components and make it available to use.
The system requirements are as follows:
A minimum of 512MB RAM, which is available on all recent models of Apple desktop products
At least 500MB of free space for the installation (external drives can also be used)
1GHz or faster processor (even the low-spec Core i3 in the MacBook Air delivers a clock speed of 1.1GHz)
As you can see, practically any Mac set up is suitable to run PDFelement; in fact, high-end processors will give you blazing speeds for PDF batch processes, thereby increasing your throughput and productivity by orders of magnitude. But even a low-spec Mac is powerful enough to run PDFelement.
Reimagined User Interface
PDFelement 7 has brought in a load of new features, primary among which is the slicker interface that enhances ease of navigation and overall user experience. The intuitive controls are clearly laid out and categorized by functionality and the most commonly executed tasks have been given ready access to make it convenient.
The design theme has been flattened as well, giving the new PDFelement 7 a much leaner and cleaner look. Minimalism is back!
Easier User Management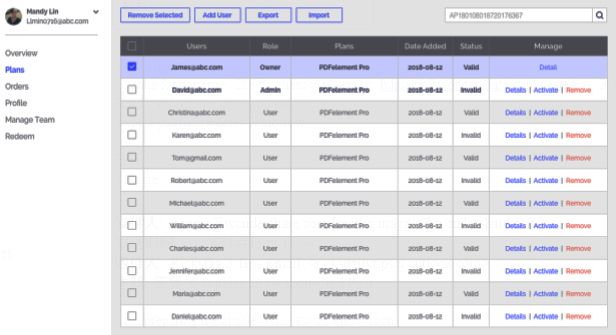 PDFelement 7 comes with a robust user console that lets you manage users and their licenses across small and large teams. It gives you full control over user profiles, permissions, activations, upgrades, and more.
The console acts as a single point of control for all instances of PDFelement deployed across multiple teams and multiple locations.
Better Team Collaboration and Security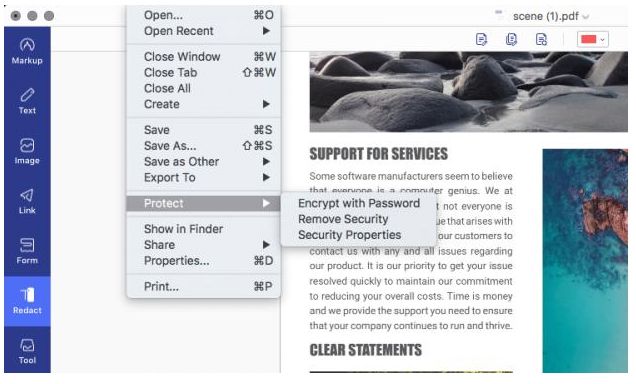 PDFelement 7 for Mac is also cloud-integrated, which means you can import and export documents directly to and from PDFelement using a number of channel options. This allows team members to effectively collaborate on shared documents and do version control, etc.
The security features like file encryption and password-based restrictions ensure a high degree of privacy for confidential documents, allowing only authorized users to access, open, and modify your company's PDF workflows.
Custom redaction tools make it possible to protect private information in documents meant for wide circulation.
Simplified PDF Editing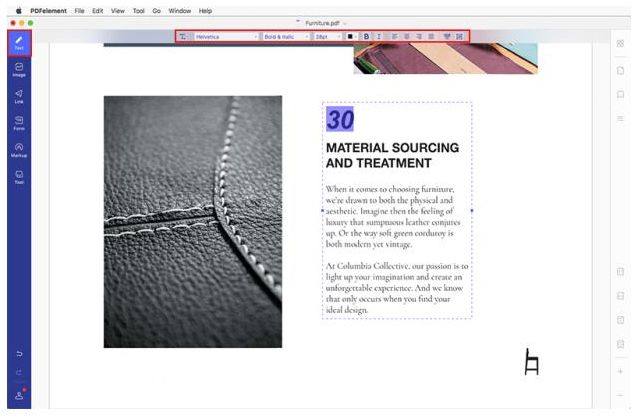 Since PDF editing is one of the primary functions of PDFelement, a lot of effort has gone into making the experience more user-friendly, especially for first-time users of the software.
Recent files are available in the welcome window, the edit feature has its own module on the home page, and all the various editing tools are conveniently located in a menu that appears when you select the text or image editing option.
One notable aspect of the new design is that the Mac version is more like standard Mac apps and the Windows version resembles popular Windows applications like MS Office.
Faster and More Accurate PDF Conversion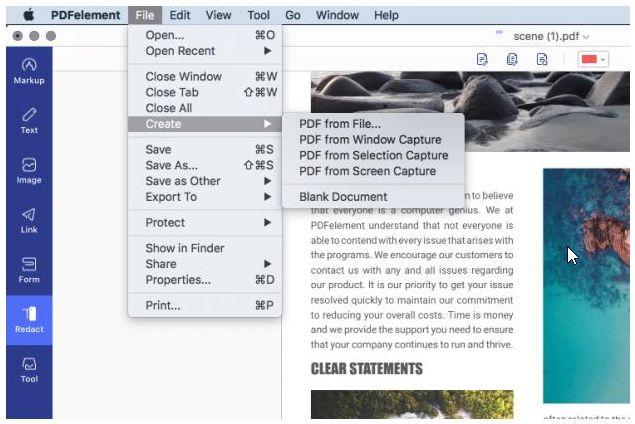 Whether you're converting other formats to create PDFs or converting PDFs into various other file types, PDFelement 7's new and improved conversion engine gives you total data and format integrity during every conversion.
Even complex layouts comprising of tables, graphs, embedded media, etc. are faithfully rendered from the original source to the target output file.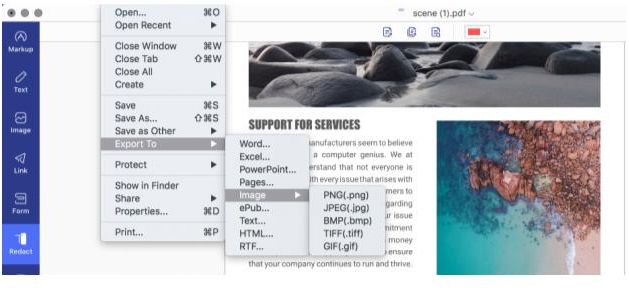 Conversion speed has also gotten a bump up with the new version of PDFelement. Batch conversion is noticeably faster and will save you a significant amount of time when processing big files or a large number of files.
Full-fledged Form Management Capabilities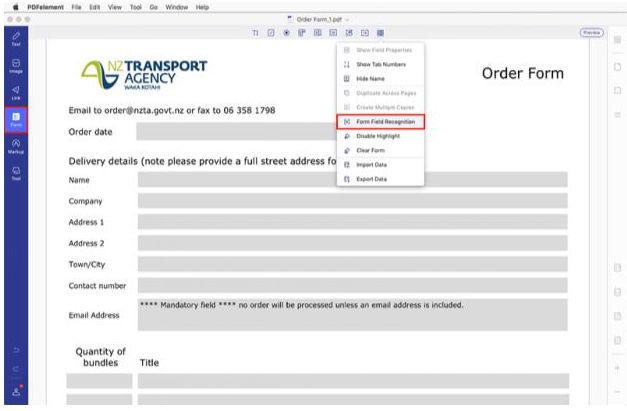 PDFelement 7 offers comprehensive form management tools to create forms, convert non-interactive content into interactive PDF forms, fill form fields, add digital signatures, import and export information, extract form data, and even perform automatic form field recognition at the click of your mouse.
Even if you have forms in other file formats, PDFelement 7 can help you import, convert, and manage them, making them easy for users to fill in and send back and easier for you to archive and store.
Annotation Tools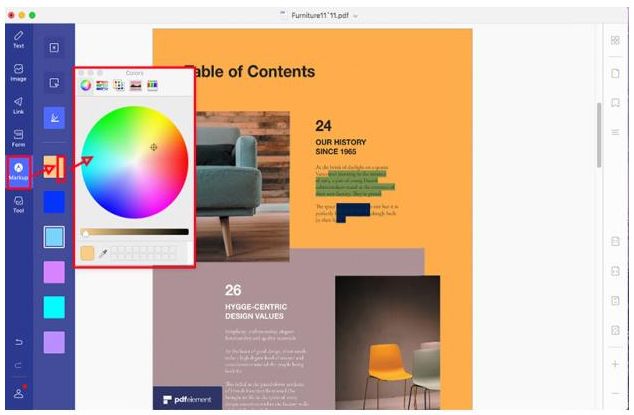 Another important feature to highlight is the comprehensive suite of annotation tools for reviewing and commenting on PDF documents. What makes this even more effective is the cloud integration we spoke about earlier, which enhances the collaborative nature of the software.
In these times of social distancing and curfews, which will probably last for several months and leave people cautious for years to come.
Many companies around the world are looking at a significant portion of their employees working from home long-term, making the collaborative features of PDFelement even more appealing for potential users.
Advanced Batch Process and OCR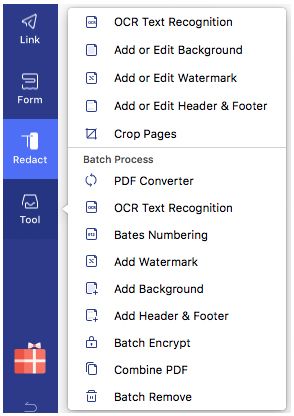 PDFelement 7 Pro for Mac offers quite a number of advanced tools like OCR and batch processing.
The bulk functions are fast and accurate, as is the OCR tool that is a plug-in that can be easily downloaded and enabled.
OCR supports more than 25 different languages, making it an ideal tool in a multi-lingual office environment where a company has locations in English and non-English-speaking countries.
Batch Processes include OCR, PDF conversion, Bates Numbering, adding elements like watermarks and backgrounds, combining PDFs, removing elements, and performing file encryption.
Ease-of-Use and Affordability
The most compelling reason to use PDFelement 7 Pro for Mac is the fact that the features are clearly laid out and easy to access. That's one of the reasons it's becoming a viable threat to the dominance of Adobe Acrobat DC Pro for Mac, which offers a cluttered and often confusing interface for users.
In addition, PDFelement is far more affordable and flexible in terms of licensing. There are options for subscribing as well as perpetual licensing, which makes it easy to choose what you want based on your budget and other factors.
My Overall Impression
In summary, PDFelement 7 Pro for Mac offers a serious platform for PDF management.
It has won several accolades from top review sites like TrustRadius and Capterra for usability, affordability, performance, UI, PDF security, etc. in the realms of contract management and overall document management capabilities.
I feel that it is the ideal tool for companies of all sizes looking to upgrade their document management systems and provide a robust foundation to deploy a remote work (WFH or work from home) model for their core workforce.
Click here to read more about PDFelement Pro at their website, including a fantastic exclusive offer for my readers!
Bonus tip: Want to make sure you never miss one of my tips? It's easy! Just…
Click here to sign up for my free Rick's Daily Tips Email Newsletter!
---
Would you like to ask Rick a tech question? If so, click here and send it in!
If you found this post useful, would you mind helping me out by sharing it? Just click one of the handy social media sharing buttons below. Thanks a bunch!