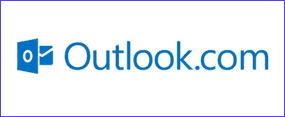 Microsoft recently announced the release of their brand new web-based email service Outlook.com, and the press release made it sound too good not to take for a spin.
Since I love the thought of being able to access my POP3 email accounts via any web browser on any PC and Outlook.com sounded like it might be a great solution, I signed up for an account and imported all of my POP3 email accounts into it.
After putting Outlook.com through its paces for a week, here are my impressions and recommendations: 
Impressions
1  – The user interface is clean and easy to understand and use. It's truly a joy using Outlook.com.
2 – I love how all of the emails from all of my POP3 accounts land in the same Inbox, yet allow me to sort them any way I wish after they have been read and responded to as necessary.
3 – You can assign aliases to all of your email addresses which makes it easy to use your web-based Outlook.com email address for business without tipping your customers/partners off to the fact that you're using a free web-based email service.
4 – I REALLY like the fact that Outlook.com doesn't hit you over the head with a ton of in-your-face ads. Yes, there are ads, but they are displayed in a very subdued way over in the right-hand column.
5 – And now for the one "negative" I discovered while using Outlook.com, and unfortunately, for me it is a deal breaker. The service only checks for new POP3 email every 30 minutes or later. Actually, it took almost two hours for some of my test emails to be delivered to my inbox! Since timely receipt of emails from customers and business partners is critical to the success of my business, I simply won't be able to use Outlook.com in its present form. It's a shame too, because I absolutely love everything else about it!
Recommendations
My recommendations are really pretty straight-forward. Because of #5 above, I DO NOT recommend using Outlook.com for sending and receiving POP3 business email, and I'm sure that very few businesses will. But if you just need an easy-to-use, clutter free personal email account then Outlook.com is definitely worth a try.