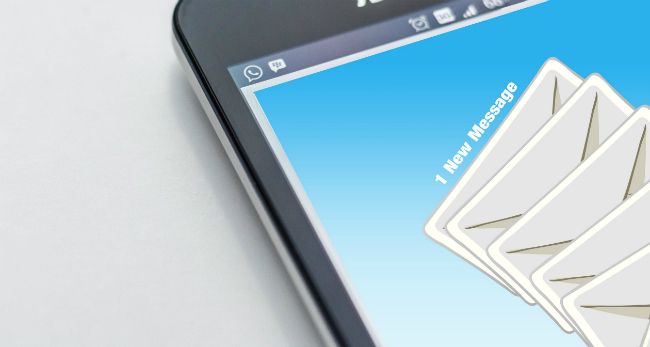 If you use Yahoo Mail or AOL Mail (or both) you should know that the latest changes they've made to their Terms of Service (TOS) completely trashes your privacy.
Both of those services are now owned by Oath, the media division of Verizon.
Oath has merged their two TOSs into one and made some pretty disturbing changes in the process. 
Most disturbing of all is this section of Oath's Privacy Policy:
"Oath analyzes and stores all communications content, including email content from incoming and outgoing mail. This allows us to deliver, personalize and develop relevant features, content, advertising and Services."
The "all communications content" mentioned in that snippet includes all of the following:
The text of every email you send and/or receive
Any private messages or SMS messages you send and/or receive
Any photos you send and/or receive
Any videos you send and/or receive
As you can see, Oath now reserves the right to "analyze" every piece (and type) of information that you share with others via Yahoo Mail or AOL mail. And yes, that includes information shared between you and any financial institutions you conduct business with.
Of course they're claiming they scan your emails in order to help you by displaying content and ads that are relevant to you.
But with all the privacy and security breaches and malicious actions taking place today by rogue employees, I simply don't feel comfortable with my email provider essentially reading, analyzing and storing the content of my emails for any purposes.
Even if Oath were only to use the information they scan from your emails and store on their servers for noble purposes, what happens to that info if there's a serious data breach?
Yep, that's right. Hackers could well end up in possession of all of the data and information that Oath has scanned from your messages and stored on their servers.
Pretty scary stuff if you ask me.
Does this mean you should close your Yahoo or AOL account and switch to a different email provider?
Well, only you can answer that question based upon your own assessment of the risks vs. rewards of continuing to use them.
As for me, I ditched my Yahoo and AOL accounts years ago, and this current version of their TOS makes me glad I did.
Bonus tip #1: Click here to read about several dangerous scams and irritating hoaxes that are making the rounds right now.
Bonus tip #2: Want to make sure you never miss one of my tips? Click here to join my Rick's Tech Tips Facebook Group!
---
Want to ask Rick a tech question? Click here and send it in!
If you found this post useful, would you mind helping me out by sharing it? Just click one of the handy social media sharing buttons below.