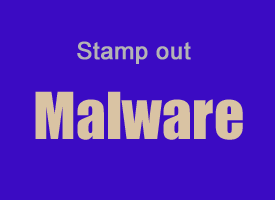 For years now study after study has shown that about 25% of all PCs worldwide operate without effective protection from viruses and hacking attacks.
Most of those vulnerable systems have antivirus software installed, but that software offers little protection because the owners fail to take steps to keep the malware definition files updated.
Many people think that just having an antivirus program installed on a PC is enough to keep malware and hackers at bay, but nothing could be further from the truth. 
New viruses, trojans and spyware are developed and released "into the wild" every day, and those new threats are added to the various malware definition files as soon as they are discovered.
But unless those updated definition files are downloaded and installed on a daily basis, even the best antivirus programs are virtually useless.
What's more, some of those PCs have multiple antivirus programs running on them, and all that does is ensure that none of them are effective at protecting the machine from malware.
Note: This post explains why it's best to only have one full-time antivirus program installed at a given time.
I am frequently asked for assistance with removing viruses and malware from PCs, and almost every computer I work on has an antivirus program installed.
The best way to ensure that your PC is protected against the latest threats is to make sure that your antivirus program is set to check for and download updates automatically. It's fine to do it manually, but if you forget to do so even once your PC will be at risk of getting infected the very next time you click a link, visit a website or open an email.
It's easy to set up automatic updates, but the procedure varies from program to program. It usually involved clicking a Settings link or button, and then making the change on the ensuing screen.
If you suspect that your PC might already be infected with malware, this post explains how to track it down and remove it.
Bonus tip #1: This post discusses 7 ways to get a second opinion when an antivirus scan says your PC is malware-free.
Bonus tip #2: Want to make sure you never miss one of my tips? Click here to join my Rick's Tech Tips Facebook Group.
Not into Facebook? Then click here to join my LinkedIn Tech Tips Group instead!
---
Want to ask Rick a tech question? Click here and send it in!
If you found this post useful, would you mind helping me out by sharing it? Just click one of the handy social media sharing buttons below.