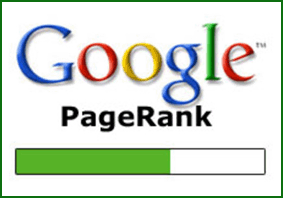 Question from Jamey B:  Hi Rick. I really hope you can help me. I always check the Google PageRank of blogs that I want to submit guest posts to, but ever since I updated my Google Toolbar to the latest version a couple of days ago the PageRank indicator isn't showing up.
I've searched high and low for a way to turn the PR indicator on but I can't find one. Has Google decided to remove it completely or am I just overlooking the place where you activate it?
Rick's answer:  Jamey, it's no secret that certain influential people at Google would like to see the PageRank indicator removed once and for all from the Toolbar, and I do believe they eventually will. But for now, even though the PR indicator is disabled by default, you can in fact turn it on. Here's how:
1 – Click the Settings icon located on the far right side of the Google Toolbar (it looks like a mechanic's wrench) to open the Settings window.
2 – Click the Privacy menu tab in the left-hand column.
3 – Check the boxes beside Enable Enhanced Features and Use PageRank to see Google's view of the importance of a page.
4 – Click the X in the red box in the top right corner to exit the Settings window.
Your Google Toolbar should now be showing the PageRank display. If (or in my opinion when) Google decides to remove the PR indicator from the Toolbar for good, you'll still be able to check the PageRank of a web page at PRchecker.info. Of course that's assuming that Google doesn't disable the PageRank API that makes it possible for that website and others to check a page's PR.
---
Do you have a tech question of your own for Rick? Click here and send it in!