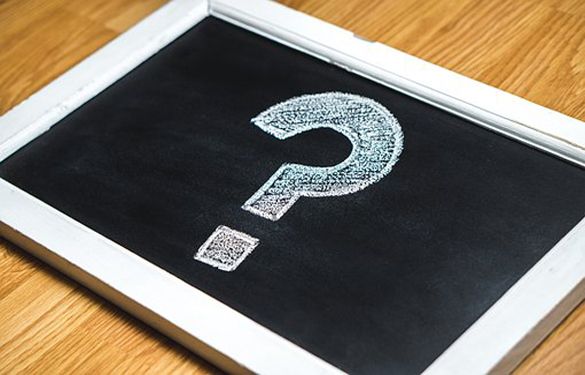 Question from Brad:  Hi Rick. I have a question for you and I hope you won't mind answering it.
I'm a huge fan of Quora and I really enjoyed reading your answers to tech questions on there. In fact, that's how I found your blog.
I noticed that you stopped answering questions over there a few months ago and I was wondering why? You've help so many people with your Quora answers.
Rick's answer:  Thanks for your kind words about my Quora answers, Brad. I appreciate it more than you know!
To answer your question, I stopped answering questions over at Quora because they started deleting them soon after they were posted.
Many of the tech questions asked over there have already been asked of me here in the "Q&A" section of Rick's Daily Tips. And many others have already been "answered" here via my regular blog posts.
For years, when someone would ask a question on Quora that I had already answered here I would answer that question by copying the required information from a relevant Rick's Daily Tips blog post and pasting it into my Quora answer.
I would then post a link to the original post on my blog as the source citation.
This is exactly what Quora's "Terms and Conditions" require.
In a nutshell, Quora requires that the question be answered completely in the written answer so the questioner won't have to visit the "source" site to get the requested info.
Citations (i.e. links to the source of the info) are supposed to come AFTER the written answer.
That's the procedure I always tried to follow, and all was well for over two years.
Then all of a sudden I started receiving notifications that my answers had been deleted for violating the Quora Terms and Conditions (which of course was untrue since I was following their terms to the letter).
I reached out to Quora to find out what was going on and they replied that I was using my answers solely to drive traffic to my blog (which was also completely untrue since the questions were fully answered right there in my Quora answers).
Bottom line: I really enjoyed helping the questioners at Quora just as much as I enjoy helping folks here.
But I feel it's unfair for Quora to expect us to provide useful answers without citing the original source (in most cases, my own blog posts) as the sources of the info.
Of course Quora has the right to run their website any way they see fit.
And I have an equal right to stop using their site if I feel they aren't holding up their end of the bargain.
That's why I made the difficult decision to stop answering questions over at Quora and concentrate all my efforts at helping people right here on my own blog.
Now please don't think I said the things I said above to try to talk you into quitting Quora. I really didn't. The Quora community is a fantastic resource for finding answers to questions on an astounding array of topics.
I simply feel that given the situation, my efforts are better spent here at Rick's Daily Tips instead of over at Quora.
I hope this adequately answers your question, Brad. Thanks again for your kind words!
Update from Brad:  That did answer my question, Rick. Thank you.
I didn't realize that Quora was treating their answer people that way. I won't be going there anymore. Keep up the great work you're doing with your site.
Bonus tip: Want to make sure you never miss one of my tips? Click here to join my Rick's Tech Tips Facebook Group!
---
Want to ask Rick a tech question? Click here and send it in!
If you found this post useful, would you mind helping me out by sharing it? Just click one of the handy social media sharing buttons below.