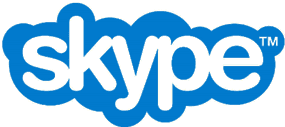 Many web services allow their users to log in to their accounts by using their Facebook credentials, making it easy to log in to multiple services with a single login.
I don't really recommend taking advantage of that capability, for several reasons, but lots of folks do it nonetheless.
The popular Skype Internet communications service has allowed users to log in via Facebook for several years, but come January 2018 that'll no longer be the case. 
Microsoft has just added a new FAQ article to the Skype website explaining why they're making this change. The article also explains how to create a new Skype account and transfer all of your information from your old Facebook-based account to the new one.
As a side note, I mentioned earlier that there are several reasons why I don't recommend using your Facebook credentials to sign in to third-party websites. I won't go into all of them here, but I will tell you about the most important reason…
If you use your Facebook credentials to sign into multiple online accounts, every one of those accounts will be wide open to any hacker who happens to successfully break into your Facebook account.
Yes, there are things you can do to protect your Facebook account from hackers, I still believe the best policy is to use different login credentials for each of the websites and online services you use. Just sayin'.
Bottom line: If you've been using your Facebook credentials to log in to Skype you'll have to create a stand-alone Skype account before the end of the year if you wish to keep using the service.
Bonus tip: This post explains why there's really no such thing as privacy on Facebook.
---
Like this post? If so, I invite you to share it with your friends. Just click one of the handy social media sharing buttons below.