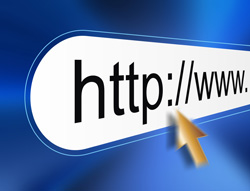 One of my biggest pet peeves is audio that starts blaring from my computer's speakers just as soon as I visit a web page.
It makes no difference whether its coming from an ad, a cute video or simple background music, if it starts playing on its own, I don't like it.
In fact, I dislike it so much I immediately hit my browser's "Back" button when music or some other sound starts playing just as soon as the page loads unless I REALLY want to view the content on the page. 
Whoever thought it was a good idea to enable auto-playing videos and audio in the first place must have had zero experience in customer relations. Personally, I don't know of anyone who likes them, and I'm guessing you don't either.
To their credit, Facebook, Twitter and most other social media sites allow you to disable auto-playing videos in their settings, but lots of other websites insist that you listen to whatever they want you to hear, at least until you manually hit the "Mute" button.
Luckily, if you use either Google Chrome or Firefox you can easily mute ALL auto-playing videos and audio by simply installing one of these browser extensions:
1 – If you use Chrome you can install the excellent AutoMute extension.
AutoMute does exactly what it's name implies. Just as soon as you open a new browser tab the extension will automatically mute all the auto-playing audio contained on the page, including the audio from auto-playing videos.
To install AutoMute simply visit this page and then click the Add to Chrome button and follow the prompts.
2 – If you use Firefox you can install the fantastic (and aptly named) Mute sites by default extension.
Mute sites by default not only automatically mutes any auto-playing audio on the pages you visit, but it also lets you "whitelist" any sites you don't mind "hearing from" when you first load one of its web pages.
To install Mute sites by default just visit this page and then click the Add to Firefox button and follow the prompts.
Bottom line: You don't have to put up with auto-playing audio blaring from your computer speakers the moment you load a new web page. Add one of the extensions mentioned above to your browser and enjoy the Internet in peace once again!
Bonus tip: This post explains why it's a really bad idea to let your web browser store your passwords.
---
If you think your friends would like this post, I'd love you to share it! Thanks a bunch!