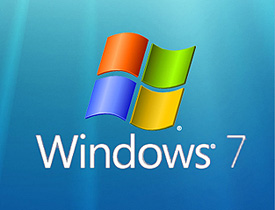 Microsoft will be ending support for Windows 7 in January 2020, and that move will leave Windows 7 users with a very important choice to make.
If you have a Windows 7 PC one of the choices you'll have available to you is to take your chances and keep using Windows 7 even after Microsoft stops releasing critical security updates for it.
I don't really recommend that due to the reasons stated in the post I linked to above, but if you decide to forge ahead with Windows 7 anyway you can reduce the significant security risk a bit by using a really good antivirus and anti-malware product.
What you won't be able to do after January 14 is depend on Microsoft Security Essentials to keep viruses and other types of nasties off of your computer.
Why? Because when Microsoft stops providing updates to Windows 7 they're going to also stop providing them for Microsoft Security Essentials as well.
That means your Windows 7 installation itself will be extremely insecure, AND Microsoft Security Essentials won't be of much help in protecting it.
If you end up making the decision to keep using Windows 7 after January 14, I strongly recommend that you invest in a really good antivirus and anti-malware program like Malwarebytes.
Regular readers of this blog know I usually recommend using the free version(s) of your preferred security program(s), but I'm making a rare exception for everyone who chooses to keep using the soon-to-be-abandoned Windows 7.
The full (i.e. "paid") version of Malwarebytes isn't free, but it's very affordable. And in my opinion it'll do the best job at protecting your Windows 7 machine from malware of all types after Microsoft pulls the plug on their security updates.
Bottom line: I strongly recommend against staying with Windows 7 after Microsoft abandons it on January 14, 2020, but if you decide to take your chances and keep using it anyway you'll need to switch to the best anti-malware protection you can get.
Bonus tip: Want to make sure you never miss one of my tips? Click here to join my Rick's Tech Tips Facebook Group!
If Facebook isn't your cup of tea, I invite you to sign up for my Rick's Daily Tips Daily Update Newsletter.
---
Want to ask Rick a tech question? Click here and send it in!
If you found this post useful, would you mind helping me out by sharing it? Just click one of the handy social media sharing buttons below.