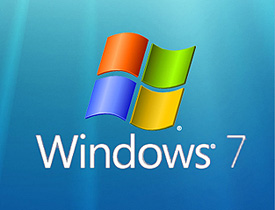 If you're one of the millions of computer users who still run Windows 7 on their PCs, you'll no longer be able to ask for free help from Microsoft if you run into problems.
As of yesterday, PC users can no longer request free "Mainstream Support" for Windows 7 issues from the folks up in Redmond. You'll now have to shell out a hefty fee in order to get help directly from Microsoft under the Windows 7 "Extended Support" plan. 
To be fair, this move wasn't unexpected. Every time a new version of Windows is released, Microsoft pledges to continue offering free support for the previous version until some future date. Well, that date for Windows 7 was January 13, 2015.
Bottom line: If you plan to keep using Windows 7, you'll either need to find someone else who can help you with your computer problems or be willing to give your credit card info to Microsoft when you call them for help with a Windows 7 issue.
The good news is you have several options:
1 – You probably have a tech-savvy teenager in your family or living just down the street who can help you out when you need assistance.
2 – You can join a local Computer Users Group (or start one if there isn't already one up and running in your area).
3 – You can always click the Ask Rick a Tech Question link at the top of any page on this blog. I'm always happy to help whenever I can. Just be aware that I cannot guarantee a timely response due to the large number of questions I receive every day.