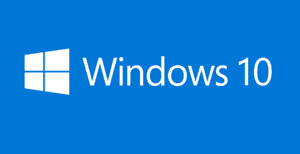 It's no secret that Microsoft has been increasingly aggressive of late with their campaign to get as many people as possible to install the free Windows 10 upgrade on their machines.
As you are probably aware, their most recent tactics have been borderline sinister, even acting like malware in at least one instance.
Well, the folks up in Redmond have apparently seen the light, at least in part because they just lost a landmark lawsuit over their "forced upgrade" process.
First thing this morning I noticed that the latest "Get Windows 10" app now has a "Decline free offer" link…
Click that link and Microsoft will (supposedly) stop pestering you to install the Windows 10 update. What's more, they'll (supposedly) stop trying to trick you into installing it or having your PC install it without your knowledge or approval.
Here's a screenshot of the latest "Get Windows 10" app: 
Of course only time will tell if this kinder, gentler Microsoft will remain, but I'm guessing that it will. After all, they usually come around to doing the right thing eventually.
But the above being said, I believe they allowed things to go too far this time before finally deciding to right the ship.
Memo to Microsoft: It's easier to maintain the good will you have built up with your customers if you actually listen to them on occasion. But thanks for finally seeing the light.
Bonus tip: Get my latest tips in my weekly RicksDailyTips Email Newsletter. Sign up at the bottom of this page!