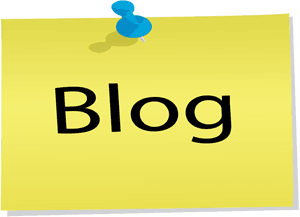 Question from Diane:  Hi Rick. Maybe it's just me, but as a fairly new subscriber, I have been going through all your tip pages, one by one.
Of course, there's no way to read all 500 plus pages in one sitting since there are 6 posts on each page, so I've been going through a few a day.
The thing is, it's really hard to pick up where I left off on a certain page after constantly clicking "Next Page".
If there's a fairly simple way for you to add a feature to go to a specific page…. for other OCD's / newbies like me, it would really be appreciated. Or, then again, maybe I am missing an easier way to do it?
Rick's answer:  I know exactly what you mean about the difficulty of "picking up where you left off", Diane. I run into the same problem when I find a blog I really like and want to read all the posts in the archive.
This is the procedure that I use to "mark my place" on a blog so I can come back to it later and resume reading where I left off:
1 – First, I Ctrl-Click (i.e. press the Ctrl key while clicking on a post's title) to open the post I'm going to read next in a new tab.
2 – After I finish reading that post I click the X in the top right corner of the browser tab to close that tab. That takes me right back to the first archive page where I can Ctrl-Click the next post in the list.
3 – When I finish reading the last post on first archive page I'll click the Next page link to load the snippets for the next six posts (on archive page #2).
4 – After I've finished reading the last post for a given session I simply click the X to close that tab. That takes me back to the current archive page.
5 – And finally, I bookmark the URL of the current archive page (the page that's currently displayed in the browser) since that's the page that contains the link to the post I'll read next when I return to the blog later.
Here's how this would apply to you when you're reading the posts on RicksDailyTips…
Since this blog displays the snippets from six posts on each archive page, if you were to read 14 posts and then decide to call it a night you would leave off on archive page #3. The URL in the address bar would like this:
https://www.ricksdailytips.com/page/3/
You would simply bookmark that URL so you can easily start your next reading session with the next post in the list. Then at the end of that session you would delete the old bookmark and then bookmark the new "current" archive page.
I know this probably sounds complicated, but it really isn't. Once you do it a time or two you won't even have to think about it from then on.
And by the way, this technique will work for any blog, not just this one!
I hope this helps, Diane. Good luck!
Update from Diane:  I can do that …. and, it makes perfect sense! Thanks for typing all that out for me Rick …. now I can continue catching up with all your great posts! And … use your tip in other posts as well.
Bonus tip #1: This post offers nine great tips for searching Google like a pro.
Bonus tip #2: Want to make sure you never miss one of my tips? Click here to join my Rick's Tech Tips Facebook Group!
---
Want to ask Rick a tech question? Click here and send it in!
If you found this post useful, would you mind helping me out by sharing it? Just click one of the handy social media sharing buttons below.