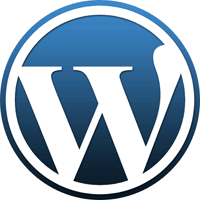 Question from Brandon H.:  I make some of my WordPress posts sticky, but sometimes I forget to go back and "unstick" them when they no longer need to be stuck to the home page.
I find it irritating to see a sticky post hang around after it no longer deserves to be sticky, and I'm sure my readers do as well.
Do you know of a way to make the "sticky" status of a post expire after a certain length of time or on a certain date? If you can tell me how to do this, my life will become a lot easier lol.
Rick's answer:  Brandon, there is currently no built-in option for giving a sticky post an expiration date in the WordPress editor, but a great plugin called Expire Sticky Posts lets you easily add one. I use this plugin myself and I love it.
All you have to do is install and activate the plugin. Once it has been activated you'll see a new option in your WordPress editor for giving your sticky posts an expiration date. When the expiration date arrives, the sticky post will stop being sticky and revert to its normal chronological place in your list of published posts.
To install the plugin, just log in to your WordPress dashboard, click Plugins>Add New, then type Expire Sticky Posts into the search box. It'll come right up and you'll be able to quickly install it.
Like this post? If so, I hope you'll consider sharing it with your friends.
And by the way, you can get even more tips in my weekly RicksDailyTips Email Newsletter. Sign up for free at the bottom of this page!
---
Do you have a tech question of your own for Rick? Click here and send it in!