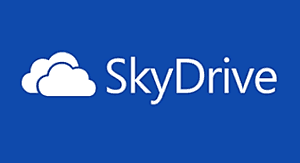 If you use a tablet PC that has a limited amount of file storage capacity, SkyDrive makes it easy to store your files in the cloud to prevent filling up your precious local storage space.
That's all well and good, but if you use a regular PC that has a large hard drive, storing your files locally will allow you to access them even when you aren't connected to the Internet.
Luckily, it's very easy to force SkyDrive to save local copies of your files right on your hard drive for offline access in Windows 8.1. Here's how: 
1 – Press the Windows+E key combination to open File Explorer.
2 – Right-click on the SkyDrive icon, then select Make available offline. All of your files that are stored in the cloud via SkyDrive will then be downloaded to your hard drive. Note: This could take a while if you have a lot of files already stored in the cloud.
That's all there is to it. From now on every time SkyDrive sends a copy of a file to the cloud a second copy will be stored on your hard drive.