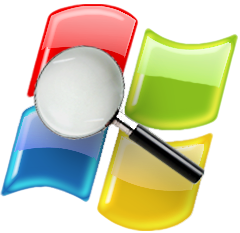 If you've been reading this blog for a while you might remember this post about Process Explorer, a powerful free replacement for the native Windows Task Manager utility. If not, I suggest you check it out because it is vastly superior to Task Manager.
If you downloaded Process Explorer and gave it a try, you might be wishing you could have it load automatically in place of the native Task Manager after pressing the Ctrl-Alt-Del keyboard combination. Well, you can, and it's very easy to set up. Here's how:
1 – Load Process Explorer by double-clicking the procexp.exe file in the ProcessExplorer folder.
2 – Select Options from the menu at the top of the window.
3 – Click Replace Task Manager then click Options again to make sure there is a check mark beside the "Replace Task Manager" option. If the check mark is there, you're done. Here is a screenshot that shows what you should see: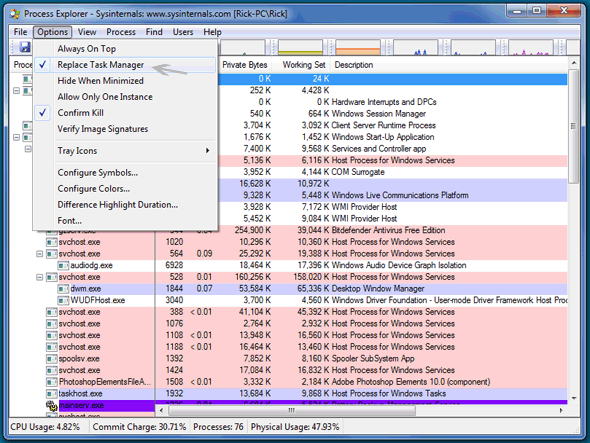 From now on whenever you press CTRL-ALT-Del and click on Start Task Manager, Process Explorer will open up instead of the native Windows Task Manager utility.