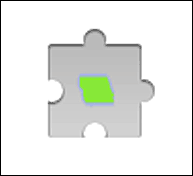 A few months ago a reader asked me how to log into multiple Yahoo email accounts at the same time, and I answered that question in this post. In a nutshell, I advised her to use a different browser for each account.
Well, it turns out that there's an even easier way if you use the Google Chrome web browser. An excellent Chrome extension called Multi-Account Login lets you easily log in to multiple online accounts on the same website by using nothing more than a single instance of your Chrome browser.
Here's how to install and use the Multi-Account Login extension: 
First, install the extension by visiting this page and clicking the Add to Chrome button.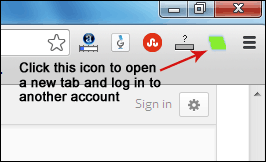 Next, to log in to more than one account on a website, simply click the green New Account icon in the upper right-hand corner of the Chrome window (refer to the partial screenshot at right.
After clicking on the icon, a new tab will open in which you can log into a different account. Click the green button again, and you can log in to a third account, and so on…
The Multi-Account Login extension is completely free, and my testing has shown that it works extremely well.