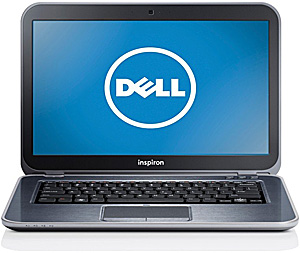 Question from George.:  I think I might have messed up big time Rick, and I'm hoping you can help me.
I ordered new RAM for my old (but beloved) Dell Inspiron 14z laptop, and when it arrived I was so excited that I absent-mindedly tried to install it without shutting the system down.
Dummy me, I removed the battery but forgot to shut the system down or unplug the charger. As soon as I inserted the first of new RAM stick I saw a spark. My heart just sank.
Now the computer won't turn on. No lights, no sound, and the screen stays black when I press the power button. I tried re-installing the original RAM and even tried a hard reset. Nothing works.
I know the battery and charger are working because I tried them with my wife's laptop (they are the same exact model).
Is there something else I can try, or is my laptop toast? I'm hoping it's a simple fix because the warranty ran out a LONG time ago.
Rick's answer:  I hate to be the bearer of bad news George, but your laptop's motherboard is almost certainly fried. Your accidental attempt to install RAM into a "hot" laptop most likely resulted in a short circuit/current surge, and computer circuitry doesn't fare all that well when subjected to those.
If your computer was responding in any way at all, I would suggest trying new RAM modules (DO NOT try the ones from your laptop in your wife's machine!), but since it appears to be completely unresponsive I really think you'd just be wasting your time and money. I'm afraid it's time to go shopping for a new laptop.
The good news is they have never been cheaper or a better value for the money than they are right now.
Click here
to check out the great selection of laptops at Amazon.
Bonus tip #1: This post offers my best tip for choosing a great computer.
Bonus tip #2: Want to make sure you never miss one of my tips? Click here to join my Rick's Tech Tips Facebook Group!
If Facebook isn't your cup of tea, I invite you to sign up for my Rick's Daily Tips Daily Update Newsletter.
Note: The links in this post are affiliate links.
---
Want to ask Rick a tech question? Click here and send it in!
If you found this post useful, would you mind helping me out by sharing it? Just click one of the handy social media sharing buttons below.