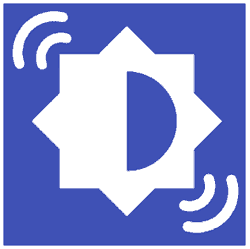 Question from Joey:  Hi Rick. I have a problem that I need your help with.
I use an el-cheapo Android tablet that I bought at a closeout store to read a couple of news websites every morning. It does the job just fine, but the screen keeps turning off on me before I can finish reading a long article.
I have the screen timeout set to the maximum setting, but the screen still blanks out on me while I'm reading. Is there any way I can keep the screen lit up until I finish my daily reading? It's annoying having to turn the screen back on ever few minutes.
Rick's answer:  Joey, I used to have the same problem with both my own tablets and smart phone, but I found an easy solution that works perfectly on both of them. I think it'll solve your problem as well.
There's a great free app called KeepItOn that will prevent an Android device's screen from turning off as long as you are holding it in your hand. The app can detect even the slightest motion, and it indeed knows when you are holding the device and can tell when you lay it down (it'll stop moving).
After you have installed the app, simply press the On toggle icon to enable it. The screen will then stay lit up until you lay the device down. You can always turn the screen off manually at any time by simply tapping the Off toggle button.
You can download the KeepItOn app for free from the Google Play Store. Check it out and let me know what you think. Good luck!
Update from Joey:  That's just what I needed Rick. Thanks so much!
Bonus tip: This post discusses "CCleaner for Android", the mobile version of the awesome CCleaner utility you've been using on your laptop and desktop computers for years.
---
Do you have a tech question of your own for Rick? Click here and send it in!
If you think your friends would like this post, I'd love you to share it! Thanks a bunch!