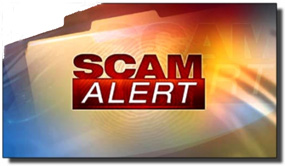 Apple's popular iTunes service has millions of active customers, and that make them a favorite target of scammers.
Well, an old iTunes-related scam that tries to trick you into disclosing your iTunes login information by trying to claim a bogus refund from Apple is making the rounds once again.
The scam works something like this: 
1 – You receive a legitimate looking email that appears to have been sent by Apple. The email claims you have accidentally been overcharged for an iTunes purchase, and all you need to do is click a link in the email to log in to your account and claim your refund.
2 – If you click the "Cancel and Manage Subscriptions" link in the email you'll be taken to a fake iTunes login screen. Entering your login info on this screen will in effect hand over your login credentials to a scammer, allowing him/her to log in to your account and cause all kinds of mischief that you'll have to attempt to straighten out later.
Bottom line: Do not click any links in emails that appear to have been sent by Apple. Instead, visit the iTunes website directly and log in from there. It's also a good idea to report any iTunes phishing emails you receive to Apple so they can investigate and attempt to shut the scammers down.
Truth be told, you should never click a link in any email from any company that will supposedly take you to a login page. As with this iTunes scam, you should always skip the link in the email and only log in at the company's official website or via their official mobile app. No exceptions!
Bonus tip #1: This post provides several tips for recognizing and avoiding fraudulent emails.
Bonus tip #2: Want to make sure you never miss one of my tips? Click here to join my Rick's Tech Tips Facebook Group!
---
Want to ask Rick a tech question? Click here and send it in!
If you found this post useful, would you mind helping me out by sharing it? Just click one of the handy social media sharing buttons below.