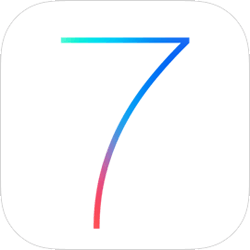 Question from Sara T.:  My iPhone used to display the sender's full name on the Lock Screen when I receive a message, but after updating to iOS 7 it only displays the first name. How can I change it back?
Rick's answer:  I've had several other people ask me about this Sara, so this change must really be annoying to a lot of people. That's why I figured I might as well turn the answer to your question into a tip.
Here's how to get the full name back on your Lock Screen message notifications: 
1 – Make sure the "Home Screen" is displayed, then tap Settings>Mail>Contacts>Calendars.
2 – Under "Contacts", tap Short Name.
3 – Tap the Short Name On/Off switch to turn off the "Short Name" feature (Refer to the screen shot below).
That's all there is to it Sara. From now on the Lock Screen should show the sender's full name when you receive a message.
---
Do you have a tech question of your own for Rick? Click here and send it in!
Need expert computer help? Click here to read about the services that I provide.