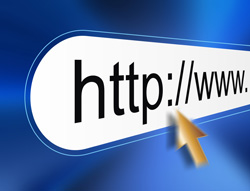 Question from Caleb H.:  Rick, I have a Dell laptop with Windows 10 Home Edition. It's connected to the Internet with a LAN cable plugged into my router (it's an older router and not wireless, but it works great).
I know the router and modem are working fine because my desktop PC can load web pages with no problem at all.
The laptop was working fine last night, but when I woke it up from sleep mode this morning I couldn't load any websites or check my email even though the little indicator in the lower-right corner of the screen says I have an active connection to the Internet.
What do I need to do to get my Internet connection working again? Rebooting the PC didn't help. Thanks in advance.
Rick's answer:  Caleb, let's try releasing and then renewing the IP address on your laptop. Here's how:
1 – Press the Windows+S key combination to open a search box.
2 – Type cmd into the search box, then select Command Prompt from the list of search results. A Command Prompt window will pop open on the screen.
 3 – Type (or copy and paste) ipconfig /release after the command prompt and press the Enter key.
4 – Type ipconfig /renew after the command prompt and press the Enter key.
5 – Type exit and press the Enter key.
Ok Caleb, now check to see if your Internet connection is working the way it should. If not, let me know and we'll go from there.
Bonus tip: You said your router is an older model that doesn't support Wi-Fi connections. Even thought it's still working well, I strongly recommend that you replace it with a current model.
Even if you never use the new router's Wi-Fi capability, you'll still almost certainly benefit from faster, and more stable Ethernet connections. And who knows, you might want to connect a mobile device or two to your network at some point.
The good news is you don't have to buy an expensive router to get a good one. In fact, you can get this highly-rated AC-class wireless router (#ad) for a great price at Amazon.
Update from Caleb:  Thanks so much Rick! It started working immediately after I finished step 5.
And by the way, I also took your advice and ordered the TP-Link router you recommended. After thinking about it for while it just seemed to make sense.
I really appreciate the service you provide by answering our questions. Thanks again!
Bonus tip: Want to learn more about the ins-and-outs of Windows 10? Click here to check out a great book called "Windows 10 For Dummies"!
---
Do you have a tech question of your own for Rick? Click here and send it in!
If you think your friends would like this post, I'd love you to share it! Thanks a bunch!